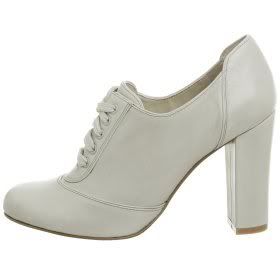 I REALLY SHOULD QUIT IT
with the Nine West shoes, I don't even wear heels often and I think it's safe to say I will be wearing them even less on college campus (who knows?), but they are so irresistably cheap I couldn't help myself. Bonus points for having laces and being leather.
UPDATE:
I bought the shoes. Whoooo! Thank you all for your input. And even though it doesn't look it in the pictures, the shoes are supposed to be a light grey irl. Cross my fingers that they fit and I'll be able to walk in them...