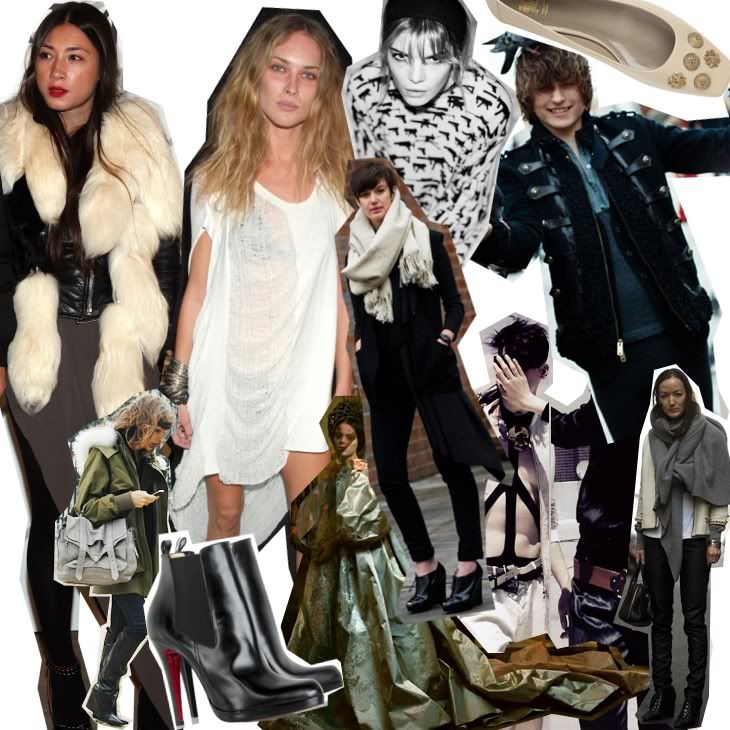 Mmmm, I haven't made these collages in a while. So I made two to compensate. I thought the economy analogy blog title was mildly appropriate for the times. Stats says there's an increase in violence and aggression in times of recession. I wonder if its subconsciously reflected in the trends nowadays? There is a loose theme throughout the collages; more apparent in the bottom one than in the top. Military-inspired, spikes, guns, armored-warrior rings, studs, shredded/destroyed things, fur, mean-looking things, dark and somber...
Hope everyone had some good turkey. And got some wonderful things on Black Friday...? I got up at the decent hour of 11 on Friday and went out to do some random shopping (none of that 6 AM insanity and
never ever after seeing this
). I don't know why I even bother, I have gone two years in a row now and its just madness, really really silly madness. I guess I just prefer shopping online or when its uncrowded, nice and quiet. Are the deals really
that
good?