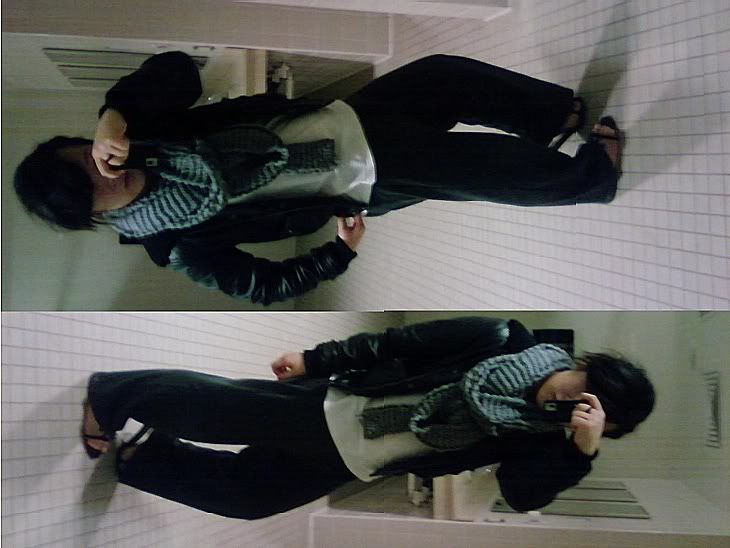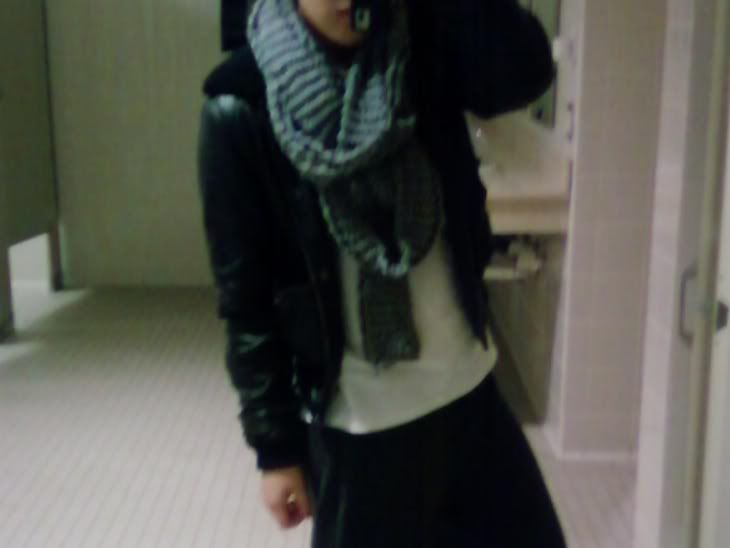 This is an oldie from finals week before holiday break happened. I just found it on my phone. I rarely ever wear sweats...but here I am slacking off in the midst of finals week, donning comfy old gray sweatpants. Oh and even during exams I was knitting. I spent quite a few hours knitting an entire yarn ball into a longass (read: like fifteen feet long) rectangle instead of studying. Surprisingly, it doesn't look that long after its been wrapped around like four times here.

Aaah and new years is days away, whose been working on their resolutions? Wanna share?

PS: Can everyone see my blog ok? I have a widescreen laptop and it looks fine from where I am, but on another computer some of my photos were cut off...