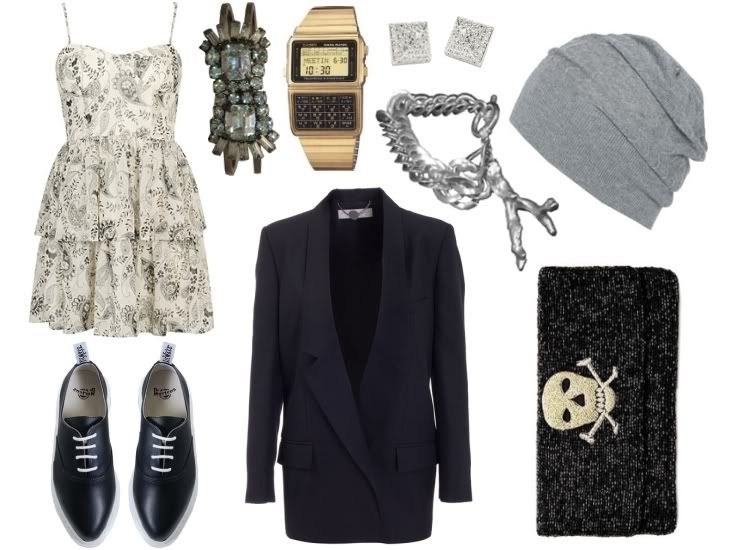 Paisley can be good, in small doses, I think...? Still obsessing over these Doc Martens oxfords, pretty sure the rest of the world hates them (outside of the fash microcosm, that is), but you know, I tend to have a certain fondness for things that the majority of people abhor.
Oh and I found this jewelry designer like a week ago, the name's Diana Warner. She makes some really nice things, and they're not astronomically priced, + you can get 30% off everything on the site using the code
dailycandy30
. You're welcome, hah.
Details: F21 paisley dress.
Diana Warner
"rachael branch" and "vintage clasp hinge" bracelets. CC Skye pave pyramid studs. Casio calculator watch. All Saints beanie. Doc Martens "camille" oxford. Stella Mccartney blazer. Moyna skull foldover clutch.